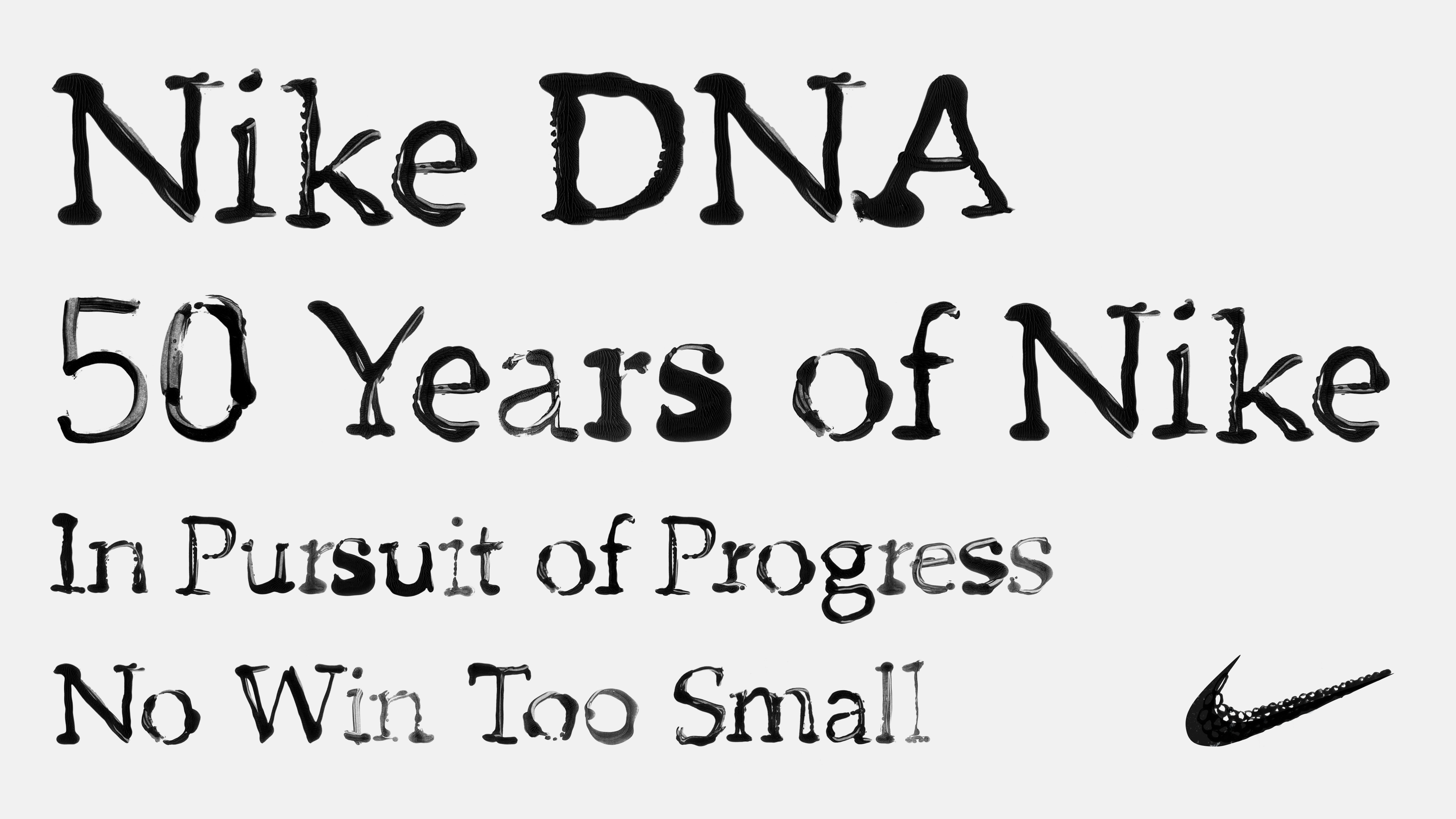 Five versions of hand drawn glyphs based on Palatino were each adapted as an image-based SVG font (in both black and in white) and developed to work collectively as an usable typeface.
Extensive ligatures were used to minimize repeating glyphs in the same word or phrase. Close attention were also paid to letter-spacing and kerning as much as possible in such a typeface so that it can be used with ease repeatedly.
Creative Direction by Gabriella Narvaez + Jordan Hoagbin at Nike Global.
Hand drawn letters and graphic marks by other Nike Parnters.